By NTM
The CIV in Training and Assessment (TAE40116) or CIV TAE is the industry qualification to deliver training and assessment within the Vocational Education and Training (VET) sector and the workplace. Essentially, the CIV TAE opens many job opportunities in a wide range of sectors such as workplace training, Learning and Development, TAFE or the private sector as a trainer and/or assessor. It is also the first step to becoming a VET practitioner, for which a Diploma of Vocational Education and Training (TAE50111) is needed.

In the early 1990s, a range of training qualifications and certifications were available from both TAFE (Technical and Further Education) and the private sector through Registered Training Organisations (RTOs). For example, the in-house training throughout TAFE NSW for competency-based training was the Basic Methods of Instruction (BMI). Then throughout the 1990s, the State and Federal governments began to harmonise the training sector and introduce industry wide qualifications through training packages.
In an attempt to bring consistency to the VET sector, the first qualification BSZ40198 Certificate IV in Assessment and Workplace Training was made available in 1998.  Six years later a thorough review took place with industry, employers, workers, unions, TAFEs, RTOs and VET practitioners, and the TAA40104 CIV Training and Assessment was released, with four new units and a course name change. Then within another six years, the current qualification  TAE40110 CIV in Training and Assessment was made available in 2010. The biggest change for the TAE qualification was the option of elective units, and the course structure moved to 7 core (c) and 3 elective (e) units. Out of all training qualifications available in Australia, the CIV TAE remains the most popular VET certification, and is now a requirement for all trainers, assessors, VET practitioners and teachers delivering units of competency and full qualifications under the Australian Qualifications Framework.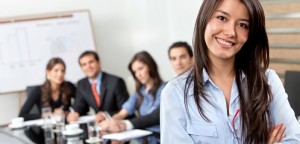 So ubiquitous is the CIV TAE that every sector of the Australian education system now has teachers who hold the CIV TAE40110. For the school sector, especially high school, VET in schools (VETis) is growing. This means that four year qualified schoolteachers with a bachelor degree need to also hold the CIV TAE40110 if they are delivering VET qualifications as part of the school curriculum. All TAFE teachers, who in the past traditionally held a bachelor degree in adult VET, now require the CIV TAE40110. An interesting development is that the university sector – the traditional bastions of bachelor and higher degrees – are now offering VET qualifications, including Advanced Diplomas, Diplomas and even CIV VET qualifications. This means that now even many university teachers need to hold the CIV TAE. Workplaces are also requiring many of their employees to hold the CIV TAE for a range of professions, such as workplace trainers, learning and development and human resource management professionals. The realm of workplace training is also changing, with a larger focus on in-house, customised training and a growing awareness of the benefits of nationally recognised training (NRT).
Development of training and assessment
Below is the summary of the changes between the three different versions of Training and Assessment. You will notice the original BSZ40198 had eight units, it jumped to twelve units in TAA40104 and now sits at seven core and three electives with the TAE40110.
| | | |
| --- | --- | --- |
| BSZ40198 CIV in Assessment and Workplace Training | TAA40104 CIV in Training and Assessment | TAE40110 CIV in Training and Assessment |
| BSZ401A Plan Assessment | TAAENV401B Work effectively in vocational education and training | TAEASS401B Plan assessment activities and processes (c) |
| BSZ402A Conduct Assessment | TAAENV402B Foster and promote an inclusive learning culture | TAEASS402B Assess competence (c) |
| BSZ403A Review Assessment | TAAENV403B Ensure a healthy and safe learning environment | TAEASS403B Participate in assessment validation (c) |
| BSZ404A Train Small Groups | TAADES401B Use Training Packages to meet client need | TAEDEL401A Plan, organise and deliver group-based learning (c) |
| BSZ405A Plan and Promote a Training Program | TAADES402B Design and develop learning programs | TAEDEL402A Plan, organise and facilitate learning in the workplace (c) |
| BSZ406A Plan a Series of Training Sessions | TAADEL401B Plan and organise group-based delivery | TAEDES401A Design and develop learning programs (c) |
| BSZ407A Deliver Training Sessions | TAADEL404B Facilitate work-based learning | TAEDES402A Use training packages and accredited courses to meet client needs (c) |
| BSZ408A Review Training | TAADEL403B Facilitate individual learning | TAEDEL301A Provide work skill instruction (e) |
| | TAAASS401C Plan and organise assessment | TAEASS301B Contribute to assessment (e) |
| | TAAASS402C Assess competence | TAELLN401A Address adult language, literacy and numeracy skills OR TAELLN411 (e) |
| | TAAASS403B Develop assessment tool | TAEASS502B Design and develop assessment tools (e) |
| | TAAASS404B Participate in assessment validation | BSBCMM401A Make a presentation (e) |
| 8 core | 12 core | 7 core and 3 elective |
The new TAE40116 CIV Training and Assessment 
1 the addition of two core units TAELLN411 Address adult language, literacy and numeracy skills and TAEASS502 Design and develop assessment tools
2 changes to the core assessment units,  TAEASS401 Plan assessment activities and processes, TAEASS402 Assess competence and TAEASS403 Participate in assessment validation
3 a change from 7 core units and 3 electives, to 9 core and 1 elective
Implications for current TAE40110 and TAA40116 holders
There will be implications for all graduate holders of the current TAE40110 and all superseded qualifications such as the TAA40110. National Training Masters is currently assessing these changes and will be advising all our graduates, so to keep up-to-date sign up to our newsletter here.