National Code: BSB41015
Nationally Recognised Training: Yes
Government funding: No
Human resources are the core of any well functioning organisation. As the benchmark qualification, the BSB41015 Certificate IV in Human Resources is suitable for starting or developing your skills in human resources. As an entry-level qualification, this course will build your skills in performance management, selecting and recruiting staff including supporting industrial relations.
Course Description
This qualification is suitable for individuals working in a range of human resources management positions. Workplace responsibilities would be determined at the workplace level. Some smaller business may require employees to work across all aspects of human resources. In larger companies, individuals may just have responsibility for a singular aspect of human resources such as remuneration.
What kind of careers and work could I do?
Job roles associated with this qualification relate to business, management and human resources. Possible job titles and roles relevant to this qualification include:
human resource officer, assistant or clerk
talent and recruitment officer
administration
Executive Assistant (EA) / Personal Assistant (PA)
human resource business partner
payroll officer
roles that include human resources functions
What are the entry requirements?
There are no academic entry requirements. This is an entry-level qualification for human resources and associated functioning including administration, supervision and management.
Dates and time
Delivery: Flexible
Duration: 6 months – 2 years
Enrol: Any time
Where can I study, what locations are available?
Available flexibly, study anywhere, any time.
How is the course delivered?
This course is run flexibly. You will have between 6 months and 2 years to complete the course, however, you may be able to complete the course sooner.
What are the units am I required to complete?
You need to complete 10 units for the BSB41015 Certificate IV in Human Resources, six core and four electives. All course material is provided in the price, including a USB and folder with all the training and assessment resources. The six core units of the course are:
BSBHRM403 Support performance-management processes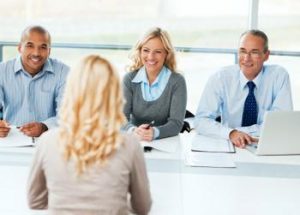 BSBHRM404 Review human resources functions
BSBHRM405 Support the recruitment, selection and induction of staff
BSBLDR402 Lead effective workplace relationships
BSBWHS401 Implement and monitor WHS policies, procedures and programs to meet legislative requirements
BSBWRK411 Support employee and industrial relations procedures
The remaining four electives are chosen on your work roles, job requirements and interest in leadership and management, common electives include:
BSBINN301 Promote innovation in a team environment
BSBLED401 Develop teams and individuals
BSBLDR403 Lead team effectiveness
BSBRES401 Analyse and present research information
How much is the course?
Flexible Delivery: $1,850
One-to-one Training: $3,500
Payment plans are available at no cost. Pay via credit card, direct deposit or visit our National Office, 18 Manning Street, Kiama, 2533, Monday-Friday, 9 am – 5 pm
How interactive and practical is the course?
At NTM this course is practical, interactive and with sufficient time to complete all your assessments. This course includes interesting readings and practical assessment work to be completed at home or at work. To assist you in developing human resources skills you will undertake practical activities in selection, recruitment and managing employee relations. There will also be written assessments, projects and case studies related to human resource activities.
Pathways to further study and university
After successfully completing the BSB41015 Certificate IV in Human Resources, graduates have several pathways options (these options are available through National Training Masters):
Entry into BSB50618 Diploma of Human Resources Management
Entry into BSB41419 Certificate IV in Work Health and Safety
Entry into TAE40116 Certificate IV in Training and Assessment
Entry into BSB42015 Certificate IV in Leadership and Management
Depending on the electives chosen you may receive some credit towards another qualification, contact us for more information regarding Recognition of Prior (RPL) learning.
Licensing and regulatory information
No licensing, legislative or certification requirements apply to this qualification. You may be eligible for membership with a number of industry bodies, including the Australian Human Resource Institute  (AHRI).
I would like to discuss the course before I enrol
Please call our learning consultants on 1300 653 501 to discuss the course. At NTM we are committed to enhancing your learning potential by providing a range of services. If you would like to speak to a qualified Career Development Practitioner before enrolling or to discuss Recognition of Prior Learning (RPL) about your previous qualifications or workplace training experience just contact our office.
To support your learning journey we have a range of support services available including: Career Development, Counselling, Disability and Adult Basic Education services. As an NTM student, these support services are available at no extra cost.
Unique Student Identifier (USI)
From 1 January 2015, anyone enrolling into a TAFE or Registered Training Organisation needs a Unique Student Identifier (USI). If you do not have a USI or have lost it, get it quick and free at www.usi.gov.au  A USI gives you access to an online account and will contain all your nationally recognised training and results from 1 January 2015 onward.
How do I enrol into BSB41015 Certificate IV in Human Resources?
Enrolling is easy, just download the Enrolment Form or phone our head office by calling 1300 653 501.
You may also visit our concierge service at our Kiama office, 18 Manning Street, NSW 2533 or email: [email protected]