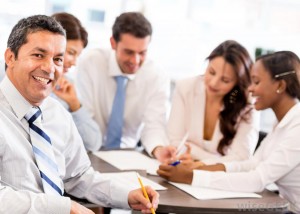 National Code: BSB50615
Nationally Recognised Training: Yes
Government funding: No
Human resources management is the foundation of a healthy, effective and dynamic workplace. This is the ideal advanced level qualification for your career in Human Resources Management. National Training Masters nationally accredited BSB50615 Diploma of Human Resources Management provides essential HR skills and knowledge for those advancing their career in HR. It is also an excellent way for existing HR professionals to expand their knowledge and for supervisors, line managers and team leaders wanting to improve their people skills and knowledge of HR and industrial relations legislation.
Course Description
The qualification BSB50615 Diploma of Human Resources Management reflects the role of individuals working in a variety of functions within the human resources sector who have a sound theoretical knowledge base in human resources management and demonstrate a range of managerial skills to ensure that human resources functions are effectively conducted in an organisation or business area. Typically they would have responsibility for the work of other staff.
What kind of careers and work could I do?
Job roles associated with this qualification relate to human resources management, industrial relations and management. Possible job titles and roles relevant to this qualification include: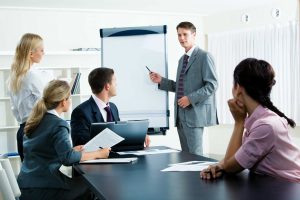 Human Resource Manager
Practising HR professional seeking to broaden skills
HR Business Partner
Payroll Officers who want to understand the broader context of their HR role
Office Manager / Administrators
People and Culture partners with HR roles including training, development and industrial relations
Personal Assistant (PA) / Executive Assistant (EA) with HR functions
Managers with HR responsibilities
Small business owners and operators employing staff, casuals and contractors
What are the entry requirements?
There are no prerequisites for enrolment. Recognition of prior learning and credit transfers may apply. This qualification is designed for those with sufficient language, literacy and numeracy skills to function in a supervisory or management role.
 Where can I study, what locations are available?
We have two state of the art training facilities:
Illawarra – Kiama: Level 1, 18 Manning Street, Kiama NSW 2533
Western Sydney
How is the course delivered?
This course is run face-to-face in a real training environment, NOT online. You will have an actual teacher with HR experience and other students in the training setting. You will have 12 months to complete the course, however, you may be able to complete the course sooner.
What are the units am I required to complete?
You need to complete 9 units for this qualification, 6 core and 3 electives.  All course material is provided in the price, including a USB and folder with all the training and assessment resources.
Core
BSBHRM501 Manage human resources services
BSBHRM506 Manage recruitment selection and induction processes
BSBHRM512 Develop and manage performance-management processes
BSBHRM513 Manage workforce planning
BSBWRK510 Manage employee relations
BSBWHS401 Implement and monitor WHS policies, procedures and programs to meet legislative requirements
Electives
BSBLED501 Develop a workplace learning environment
BSBLED502 Manage programs that promote personal effectiveness
BSBMGT502 Manage people performance
How much is the course?
$2,970 Face to face, Flexibly delivery
$4,050 One-to-one Training
Payment plans are available at no cost. Pay via credit card, direct deposit or visit our National Office, 18 Manning Street, Kiama, 2533, Monday-Friday, 9 am – 5 pm

How interactive and practical is the course?
At NTM this course is practical, interactive and with sufficient time to complete all your assessments. This course includes interesting readings and practical assessment work to be completed at home or at work. There will also be written assessments, projects and case studies related to human resources management.
Pathways to further study and university
After successfully completing the BSB50615 Diploma of Human Resources Management, graduates have several pathways options (NTM offers both these qualifications):
Entry into the TAE40116 Certificate IV in Training and Assessment
Entry into the BSB51915 Diploma of Leadership and Management 
Licensing and regulatory information
No licensing, legislative or certification requirements apply to this qualification at the time of publication. Graduates may be eligible for membership with the Australian Human Resource Institute. 
I would like to discuss the course before I enrol
Please call our learning consultants on 1300 653 501 to discuss the course. At NTM we are committed to enhancing your learning potential by providing a range of services. If you would like to speak to a qualified Career Development Practitioner before enrolling or to discuss Recognition of Prior Learning (RPL) about your previous qualifications or workplace training experience just contact our office.
To support your learning journey we have a range of support services available including: Career Development, Counselling, Disability and Adult Basic Education services. As an NTM student, these support services are available at no extra cost.
Unique Student Identifier (USI)
From 1 January 2015, anyone enrolling into a TAFE or Registered Training Organisation needs a Unique Student Identifier (USI). If you do not have a USI or have lost it, get it quick and free at www.usi.gov.au  A USI gives you access to an online account and will contain all your nationally recognised training and results from 1 January 2015 onward.
How do I enrol?
Contact our office at [email protected] or phone: 1300 653 501
Or complete the following form: NTM Enrol Form 2020 v5.6