National Code: BSB51319
Nationally Recognised Training: Yes
Government funding: Yes Smart and Skilled 

The BSB51319 Diploma of Work Health and Safety (WHS) is suitable for people who coordinate and maintain the WHS program in an organisation. It reflects the role of practitioners who apply a substantial knowledge base and well-developed skills in a wide variety of WHS contexts.
For organisations needing a number of employees to be trained, we can customise the course to include your company's policies, procedures and workplace case studies. This makes the training highly relevant to your workforce and helps you establish and promote a culture of a safe working environment. Training can be conducted at your site in the Illawarra, Sydney or interstate, or students can join one of our classes in beautiful Kiama, 30 minutes south of Wollongong. Contact us if you are in a regional area and would like us to deliver to your workplace.
Where can I study, what locations are available?
TERM 3 2023 | Tuesday evenings | Part-time | Virtual Classroom via Microsoft Teams
Day: Tuesday evening
Mode: Virtual Classroom via Microsoft Teams
Training: Part time evening over 12 months
Time: 7pm to 9pm
First Training Session: 18 July 2023
Holidays: as per NSW gazetted School and Public holidays
Last Training Session: 27 June 2024
Availability: CLOSED…..Taking EOI's for February 2024 Intake
Duration: 12-months
Online/Flexible/Virtual Classroom – for those working and/or with caring responsibilities, undertaking the course online is one of our learning options.
How is the course delivered?
We also offer this course via our flexibly learning method, please contact our office for more information.
Prerequisites
You need to hold the core units from the BSB41419 CIV Work Health and Safety for entry-level into the Diploma
BSBWHS412 Assist with workplace compliance with WHS laws
BSBWHS413 Contribute to implementation and maintenance of WHS consultation and participation processes
BSBWHS414 Contribute to WHS risk management
BSBWHS415 Contribute to implementing WHS management systems
BSBWHS416 Contribute to workplace incident response
Course Structure Diploma of Work and Safety
You need to complete 9 units for this Diploma Work Health and Safety qualification, all learning materials and a USB are included in the price
For details on core and elective units visit www.training.gov.au
5 Core Units:
BSBWHS513 Lead WHS risk management
BSBWHS515 Lead initial response to and investigate WHS incidents
BSBWHS516 Contribute to developing, implementing and maintaining an organisation's WHS management system
BSBWHS519 Lead the development and use of WHS risk management tools
BSBWHS522 Manage WHS consultation and participation processes
4 Elective Units:
BSBWHS512 Contribute to managing work-related psychological health and safety
BSBWHS514 Manage WHS compliance of contractors
BSBWHS520 Manage implementation of emergency procedures
BSBHRM509 Manage rehabilitation or return to work programs
BSBWHS521 Ensure a safe workplace for a work area
Smart and Skilled
This course is a government subsidised. If you are an Australian or New Zealand citizen or Permanent Resident, live or work in NSW, are over 15 and no longer at school, you may be eligible under Smart and Skilled, meaning the course is subsidised by the NSW Government, visit our page here. 
How much is the course?
The BSB51319 Diploma of Work Health and Safety qualification is available under the NSW Government's Smart and Skilled funding. Prices depend on whether it is your first or subsequent qualification or if you are eligible for an exemption. In 2023 the fees are: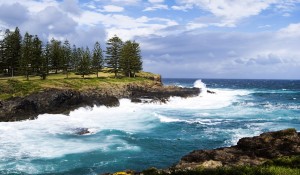 $0   Fee Exemption *
$2,530  First qualification
$2,850  Second qualification
$6,670  Fee for service (non-subsidised)
* You may be eligible for an exemption, which means that you do not have to pay anything for the course if you are an Aboriginal and/or Torres Strait Islander, or if you have a disability, health, chronic medical or mental health condition. Contact our office 1300 653 501 for more information or email us at: [email protected]
How interactive and practical is the course?
At NTM this course is practical, interactive and with sufficient time to complete all your assessments. This course includes interesting readings and practical assessment work to be completed at home or at work. There will also be written assessments, projects and case studies related to work health and safety activities.
Pathways to further study and university
After completing the BSB51319 Diploma of Work Health and Safety, you can enter into the BSB60619 Advanced Diploma of Work Health and Safety.
Licensing and regulatory information
There are no licencing or regulatory requirements for this course.
After completing the course, you will be eligible for membership as a vocationally trained WHS member with the Safety Institute of Australia.
I would like to discuss the course before I enrol
Please call our learning consultants on 1300 653 501 to discuss the course. At NTM we are committed to enhancing your learning potential by providing a range of services. To speak to a qualified Career Development Practitioner before enrolling or to discuss Recognition of Prior Learning (RPL) about your previous qualifications or workplace training experience, just contact our office.
To support your learning journey we have a range of support services available including: Career Development, Counselling, Disability and Adult Basic Education services. As an NTM student, these support services are available at no extra cost.
Unique Student Identifier (USI)
From 1 January 2015, anyone enrolling in a TAFE or Registered Training Organisation needs a Unique Student Identifier (USI). If you do not have a USI or have lost it, get it quick and free at www.usi.gov.au  A USI gives you access to an online account and will contain all your nationally recognised training and results from 1 January 2015 onward.
Enrolling is easy.
Step 2: Email your completed enrolment form to: [email protected] 
Please phone 1300 653 501 for any additional assistance.