Jane Lees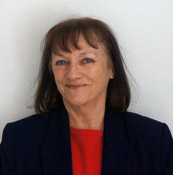 Chief Executive Officer
Senior Trainer and Assessor
Jane became CEO of National Training Masters in 2014 and brings over 20 years of training experience to the business. She has been a headteacher of management, business administration, accounting and retail in the TAFE sector and comes with an enviable reputation for outstanding customer service. She has many years of industry experience in the areas of management, administration and accounting. She believes passionately in lifelong learning and is constantly adding to her own list of qualifications.
Qualifications
Graduate Certificate in IT for Business (TAFE NSW)
Bachelor of Education (Adult Education) (University of Technology Sydney)
Advanced Diploma of Management (TAFE NSW)
Associate Diploma of Business (Accounting)
Diploma of Business Administration (TAFE NSW)
Diploma of Work Health and Safety (TAFE NSW)
TAE40110 Certificate IV in Training and Assessment
Mike Whiteman
Senior Trainer and Assessor
Mike brings an extensive managerial background to his training role. His enthusiasm for his job and ability to contextualise courses to almost any industry are two of his great strengths. As with all our team, Mike's total focus is a happy customer and he does whatever it takes to achieve that.
Mike's industry areas are Work Health and Safety (WHS), Leadership & Management and Project Management.
Qualifications
Master of Business Administration MBA  (University of Wollongong)
Diploma of Management
Diploma of Work Health and Safety
Certificate IV Frontline Management
Certificate IV Work Health and Safety
Certificate IV in Project Management
TAE40110 Certificate IV in Training and Assessment
Mia Wingrove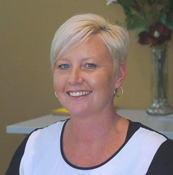 Office Coordinator
Mia has worked at National Training Masters since March 2012. Originally taken on as a clerical assistant, Mia quickly proved to be invaluable and was soon promoted to Office Coordinator. She is the smiling face and voice that greets clients and nothing is too much trouble for her. Clients have commented on how she goes above and beyond to ensure things run smoothly for them.
Qualifications
Mia has completed a Certificate III in Business and is currently studying Certificate IV in Leadership and Management.