National Training Masters- RTO Code 91284
Founded in 2004, National Training Masters (NTM) is passionate about excellence in vocational education and training. We are a boutique training provider with our national headquarters in Kiama on the gorgeous Illawarra South Coast of New South Wales.  We have chosen Kiama as the headquarters for National Training Masters because we believe in being local, yet national in our approach to training. In November 2019, we opened our Western Sydney Training Centre, in the heart of Western Sydney, in beautiful Minchinbury.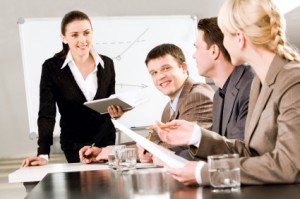 At National Training Masters we pride ourselves on being 100% Australian owned and operated company, with a real-life, local person who you can speak to about your training needs on 1300 653 501. Our goal is to provide excellence in the workplace and Nationally Recognised Training (NRT). As a registered training organisation we deliver accredited training across five main areas – Work Health and Safety (WHS), Leadership and Management, Training and Education (TAE), Project Management and Business Services.
As a boutique provider, we specialise in individual and customised training for individuals, groups and businesses. Our clients include Defence, local councils, transport and logistics companies, utilities, small businesses, all the way through to multi-national corporations. What makes National Training Masters unique is the ability to respond to industry, by being cost-effective, timely and customised training to meet client needs. The vast majority of our training is delivered on-site for business, in the workplace. Another advantage of being a boutique company is running smaller classes sizes, usually kept to a maximum of 16 learners. We are also one of the only providers that run the premium service of one-to-one training, often requested to fast-track a qualification and meet training deadlines.
Core Values
At National Training Masters our core values are:
Focus on the learner and everything else will follow, excellence is the core of our training
It is best to do one thing really, really well, and that delivers customised training to meet client needs
Education transforms lives – it provides skills, opportunities and financial benefits to students, businesses and communities

NTM is proud to partner with the Safety Institute of Australia. NTM delivers high-quality training in BSB41415 Certificate IV in Work Health and Safety and BSB51315 Diploma of Work Health and Safety (WHS).
We deliver to a diverse range of industries including: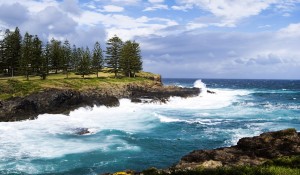 Mining and construction
Manufacturing and maritime
Rail and road transport
Rural Fire Service
Education and community services
Defence
TAFE
and many others.
Our training is designed to suit you – either at your workplace or in our training rooms in beautiful Kiama, 30 minutes south of Wollongong or at our Western Sydney Training Centre, Minchinbury.
Courses
Contact our friendly staff today about our flexible programs in:
ACM20121 Certificate II in Animal Care
ACM30321 Certificate III Wildlife and Exhibited Animal Care
BSB41419 Certificate IV Work Health and Safety
TAE40122 Certificate IV in Training and Assessment
BSB40520 Certificate IV in Leadership and Management
BSB41515 Certificate IV in Project Management Practice
BSB51319 Diploma of Work Health and Safety
BSB50215 Diploma of Business
BSB50415 Diploma of Business Administration
BSB50420 Diploma of Leadership and Management
Locations
Western-Sydney-training-centre/Minchinbury
Kiama – Head Office Level 1, 47 Manning Street, Kiama NSW