National Code: ACM20121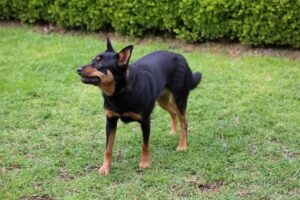 Name: Certificate II in Animal Care
Duration: 12 months part-time
Nationally Recognised Training: Yes
Government funding: Smart and Skilled Government Funding available for eligible students who live or work in NSW
Delivery: Virtual classes
Instagram: View the amazing wildlife gallery from Brad Walker – CEO Global Wildlife Training
Course Description
This is a general qualification for entry into the animal care industry. This qualification provides opportunities to work in animal shelters, kennels, catteries, wildlife sanctuaries, veterinary clinics, pet shops and animal care facilities.
This virtual course will appeal to animal enthusiasts, animal hospital staff, clinic nurses, kennel hands, cattery staff, wildlife park keepers, pet shop staff, animal house staff, pet groomers and even for someone looking for a career with animals and even those looking for a career change
What are the entry requirements?
This is an entry-level course into the Animal Care industry. There are no prerequisite requirements to do this course.
It is strongly recommended when doing this course that you attend an Animal Care workplace one day a week to gain practical experience whilst studying.
How is the course delivered?
This course is run via virtual Teams classes. You will join virtual classes with other students around Australia.
Our Learning Management System (LMS) is Microsoft Teams. As a student at NTM, you will have your own FREE Microsoft 365 account, giving you access to all popular products, including Teams, Word, and PowerPoint. For the duration of your course, we will provide you with an educational Microsoft account, giving FREE access to the Office 365 product family. As you will have your own account, this will save you on purchasing the Office 365 suite or a subscription. If you already have your own subscription to Office 365 or are planning on purchasing Office, remember you will get all the Office products for FREE when you enrol with NTM.
Course day and delivery time?
January 2024 | TERM 1 | THURSDAY | Online
Day: Thursday
Mode: Online via Microsoft Teams, Virtual Classroom
Training: 1-hour per week
Time: 10am to 11am – NSW Eastern Daylight Savings Time
First Training Session: 25 January 2024
Holidays: NO CLASSES held on NSW gazetted School and Public holidays
Last Training Session: December 2024
Availability: Enrolments OPEN NOW!
Duration: 12-months
What are the units I am required to complete?
You need to complete 12 units for this qualification, seven core and five elective units of competency. All course material is included in the price, including all course online resources via Teams.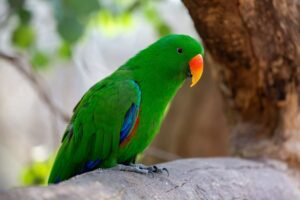 Core
ACMGEN201 Work in the animal care industry
ACMGEN202 Complete animal care hygiene routines
ACMGEN203 Feed and water animals
ACMGEN204 Assist in health care of animals
ACMSUS201 Participate in environmentally sustainable work practices
ACMWHS201 Participate in workplace health and safety processes
BSBCMM211 Apply communication skills
Electives
ACMBEH302 Provide enrichment for animals
ACMGEN301 Prepare and present information to the public
ACMGEN309 Provide basic animal first aid
ACMSPE320 Provide general care of mammals
ACMSPE321 Provide general care of non-venomous reptiles
How much is the course?
$4,010.00 Fee for service (non-subsidised cost).
Smart and Skilled funding available for eligible students (please contact our head office for further information):
1st qualification – $1,120.00
2nd qualification – $1,340.00
Concession – $160.00
Payment plans are available at no cost, we do not use Ezy Pay or other interest and fee bearing payment plans.
How interactive and practical is the course?
Although this course is delivered using Teams virtual platform. It is practical, interactive, and engaging with other students from a variety of animal workplaces across Australia. You will have sufficient time to complete all your assessments. This course includes interesting readings and practical assessment work to be completed at home or at work. To assist you in becoming an Animal Care keeper. You will complete an Animal Care Guide on an animal that you work with or care for at home.  There will also be written assessments, projects and case studies and video evidence as part of your assessment activities.
Pathways to further study and university
The further study pathways available to learners who undertake this qualification include:
ACM30121 – Certificate III in Animal Care Services
ACM30321 – Certificate III in Wildlife and Exhibited Animal Care
ACM40418 – Certificate IV in Veterinary Nursing
University options will vary depending on the institution.
Note: NTM may not offer all qualifications listed above in possible pathways
Employment Pathways
The following employment pathways are available to students who complete this qualification: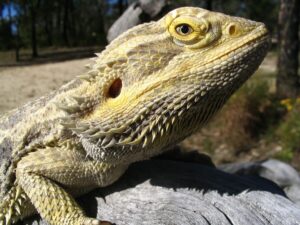 animal shelters
kennels
catteries
sanctuaries
veterinary clinics
Pet shops
 Brad Walker – Trainer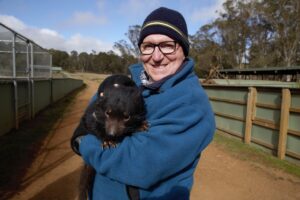 Brad Walker is the Animal Care coordinator and trainer. For over 30 years Brad has shared his passion for animals through education and training.  Brad has experience working with both Companion and Captive Animals. Brad previously was the Senior Curator at Featherdale Wildlife Park looking after domestic animals as well as an extensive variety of native animals. Brad was also the Head Teacher of the Animal Science section at Richmond TAFE before joining NTM to develop animal courses. Brad is keen to assist you with your animal course learning.
Brad Qualifications:
Dip Ed (VET)
Dip Landscape Design
Cert III & IV in Captive Animals
I would like to discuss the course before I enrol
Please call our learning consultants on 1300 653 501 to discuss the course. At NTM we are committed to enhancing your learning potential by providing a range of services. If you would like to speak to a qualified Career Development Practitioner before enrolling or to discuss Recognition of Prior Learning (RPL) about your previous qualifications or workplace training experience, contact our office.
To support your learning journey, we have a range of support services available including Career Development, Counselling, Disability and Adult Basic Education services. As a student of NTM, these support services are available at no extra cost.
Unique Student Identifier (USI)
From the 1 January 2015, anyone enrolling in a TAFE or Registered Training Organisation needs a Unique Student Identifier (USI). If you do not have a USI or have lost it, you can get it quickly and at no cost, at www.usi.gov.au  A USI gives you access to an online account and will contain all your nationally recognised training and results from 1 January 2015 onwards.
How do I enrol in 2022?
Enrolling is easy by following the steps below.
1. Download the ACM20121 Certificate II in Animal Care enrolment form: NTM_Animals_Enrolment form 2024_v3.4
2. If you have any questions or would like to speak to a consultant, please call: 1300 653 501
3. Once you submit your ACM20121 Certificate II in Animal Care application our Training and Development Coordinator will call you to discuss enrolment options.